An auction system whose frontend runs like a kisok.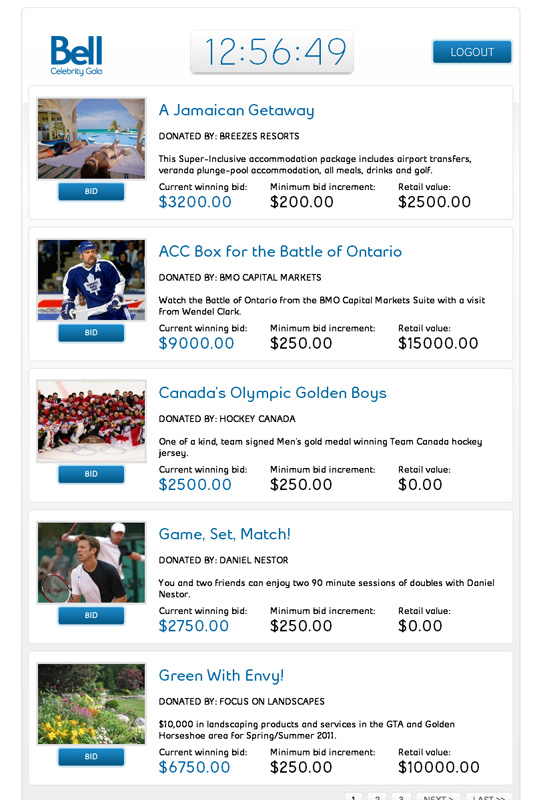 About Bell celebrity auction
This project with Fourthwall was unique in a sense that instead of being used on a regular computer through Internet web browsing, this was a website to be used on touch screen kiosks. With the combination of a borderless web browser and some hardcore coding, I was able to create a web application that allowed users to bid on many items. I was the lead web developer on this project.
Another component of this project was the leaderboard. It displayed the amount of time left in the auction along with the latest bid on the items displayed. As new bids come in, the leaderboard would automatically update.
This application was based on the Store Digital Auction web application that I was also the lead web developer on. It used Drupal as its CMS with heavy amounts of JQuery and AJAX to drive enhanced interactive experiences.
tell me about your Next project
I'm ready to deliver your digital ideas.