A mental health radio and podcast show website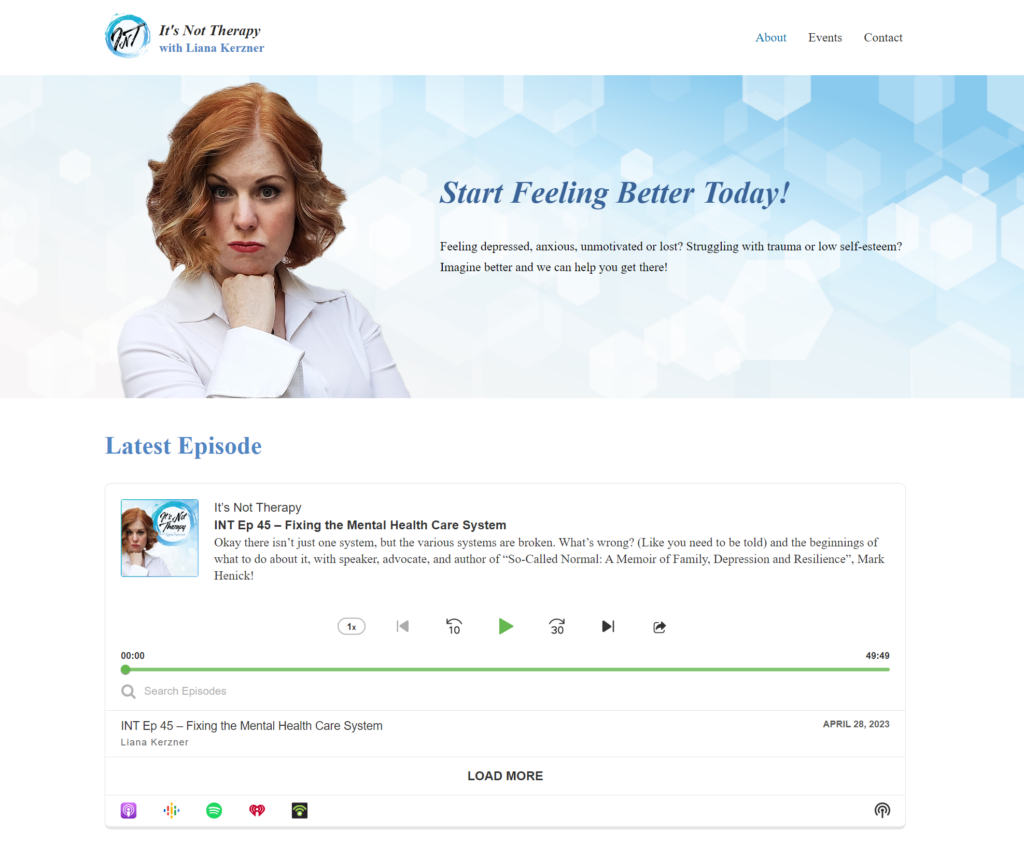 The It's Not Therapy website is the official website of the radio and podcast show of the same name. Hosted by Liana Kerzner, combines Liana's personal stories, interviews with experts, and questions from people just like you, all in service of helping you get the improvements that you deserve.
I was involved with the build, management and got the brand going with its growing mailing list and I continue to contribute to the brand's growth. 
tell me about your Next project
I'm ready to deliver your digital ideas.