A virtual vendor of cars experience.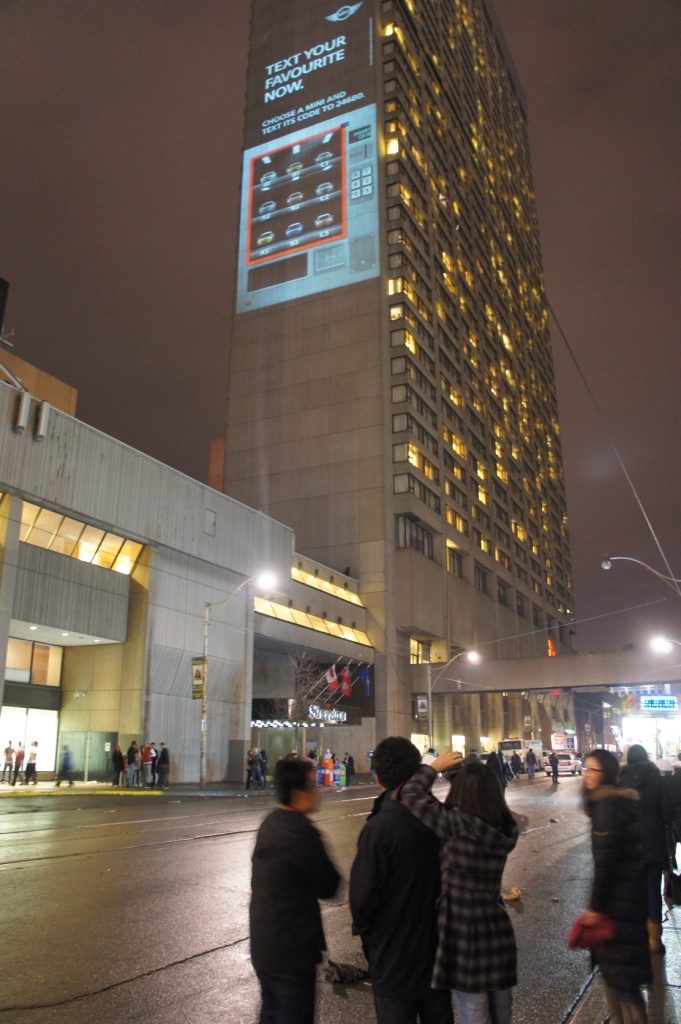 About Mini Cooper Projection
In 2011 with Fourthwall, Taxi 2 brought in Fourthwall to assist in building an interactive projection installation for the Mini Cooper brand. I was the lead web developer on the team that built the communications infrastructure between the front end and the back end that tracked the SMS (text message) data.
I built a small but specialized server software that allowed the front end to connect and receive SMS data as it was being sent from the SMS provider. I also built an actionscript boundary class to allow for easier integration in the flash front-end.
This collaborative project with Taxi won the 2011 Gold Obie Award in the international category.
tell me about your Next project
I'm ready to deliver your digital ideas.